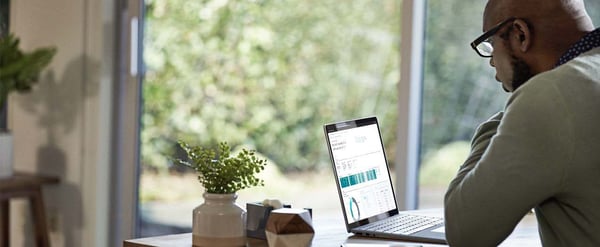 Connect your business with Microsoft Dynamics 365 Business Central
Drive profits and productivity
As companies grow, they get to a tipping point where their current accounting or ERP systems can't keep up with demand, provide the insights needed to make informed decisions, or enable a mobile workforce.
Run your entire business
with a single solution
With Dynamics 365 you can:
Streamline business processes with a single, comprehensive solution
Make smarter business decisions.
Trust in a secure, flexible solution.
Get all the details by downloading our whitepaper ->
Get your copy of our whitepaper